Welcome to Ortigas Online's new web site design. We realize that more and more people are using their mobile devices like the iPad, iPhone, Android tablets and smartphones to visit the Ortigas Online web site.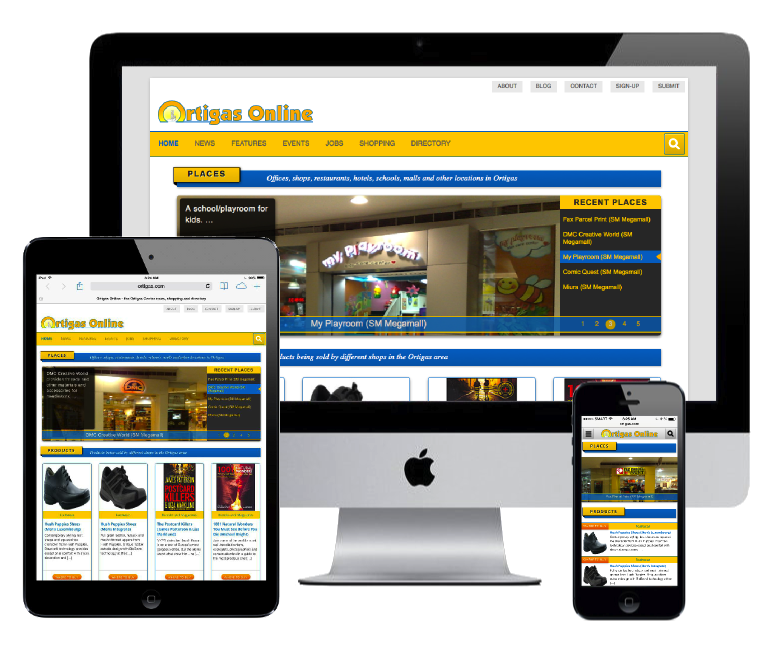 To provide a better experience when visiting Ortigas Online, we have just updated the site so that it will work better on your mobile device of choice.
Also when browsing a piece of directory information with a map, we have include a feature to allow you to locate your current location to give you an idea where you are and the place/location you are browsing.
More updates will be coming to Ortigas Online to provide you with a better community site!